Experience
Before you arrive at Samabe Bali Suites & Villas
From the moment you arrive at Samabe Bali Suites & Villas, you will find yourself fascinated by the charm of magical Bali and its famously hospitable locals. Samabe is one of the most luxurious Bali resorts, offering its all-inclusive package called "Unlimited Privileges". Here you will find everything you need at your fingertips, and if it's not there, you just need to ask your butler or front desk, or simply dial 7 (seven) the Priority Service Line from your room. But before you arrive on the Island of Gods you might find the information below helpful to ensure your Bali getaway runs smoothly.
Airport Transfers
If you stay minimum 5 nights, you will receive free return airport transfer (complimentary airport transfer applicable for bookings via samabewebsite only); Samabe will arrange your transfer to and from the resort. If your booking does not include with airport transfer, you may request transfer to and from the airport at a cost of USD 78 per car per way. One car can transport up to 5 (five) people.
Butler guests
As part of the extra pampering, you can inform your butler of some of your personal preferences before you arrive at the resort.
Charge it
Although All Inclusive package called "Unlimited Privileges" covers all the meals, drinks plus some of the activities and entertainment, you may want to enjoy other pastimes and leisure activities available at the resort such as spa treatments, maybe do some shopping at Timeless, or you may need to make phone calls from the landline telephone in your room. You should bring a major credit card for these incidental purchases. We accept Visa, Master, Amex, JCB, and Diners.
Safe deposit boxes
Safe deposit boxes are included in every room. Guests with jewelry and/or cash are advised to store all valuables in safe, as Samabe cannot be held responsible for loss of valuables.
Check-in/Check-outs
Check-in time is 2:00pm and Check-Out time is 12:00 noon. However, our Hospitality Lounge is available for the convenience of our guests for early check-in and late check-out.
Wi-Fi Coverage and Internet access
Most public areas at Samabe and the rooms have Wi-fi coverage for your convenience. Instant access to the internet may be obtained by simply connecting to the network and it is free of charge.
Currency
You can exchange money at the Front Desk. Indonesian Rupiah is the legal tender in Bali. Most merchants in Bali accept Rupiah only although few merchants do accept US Dollar. Most merchants accept major credit cards such as Visa, Master Card, and American Express.
Visa and Passport
All travelers will require a valid passport (Minimum 6 months). Please check for any other necessary visa or document requirement.

Since June 13, 2015, Indonesian government expands its list of countries with free visa.. The visa can only be issued in Soekarno-Hatta International Airport in Jakarta, Ngurah Rai International Airport in Bali, Kualanamu International Airport in Medan, Hang Nadim International Airport in Batam, Juanda International Airport in Surabaya.
Average temperatures
The daytime temperature averages between 80 F (27C) to 90F (32C). Bali is quite humid at about 80% so it often may feel a bit hotter. However, at night it can get chilly around 70F (21C) to 80 F (27C). During the wet season (October to April), it is advised to bring a raincoat, although a buggy and an umbrella are always available at the resort.
Tips & Gratuities
In the event you wish to tip your butler, it will be greatly appreciated, but under no circumstance will a tip be required or solicited.
Laundry and Dry Cleaning
Laundry and Dry Cleaning are available and will be charged to your bill. However, if you book "Unlimited Privileges" you will be granted with unlimited laundry service (except dry cleaning).
Electric current
Indonesia uses 220 Volt for electricity. Here are the types of plug available in the resort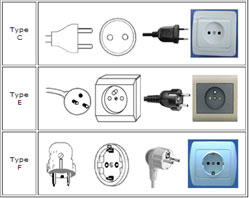 Medical Assistance
We provide on call 24-hour medical assistance for emergencies**. If there is any prior medical history, medication that is needed or present illness Samabe should be aware of, please notify Samabe staff prior to your arrival.

** For an additional charge
Gift Shop
Gift Shop Timeless by Koza sells clothes, bags, shoes, gifts, snacks and Balinese aromatherapy.
Dress code
Resort casual by day, resort elegant by night. So while the sun is up, your shorts, tank tops, swim suits, short-sleeved shirts, sundresses and light slacks are the perfect attire. As the sun goes down and you set out to enjoy the evening, proper attire is required (elegant dress shorts are permitted in the restaurants).
Private car rental
Private car rental is available for guests at additional cost.
Special Request
As part of the extra pampering, you can inform your butler about some personal preferences or needs, like allergic or dietary requirements (e.g. if you're vegetarian), before you arrive at the resort.
Use of Radio Controlled Drones
Safety and privacy of our guests, employees and property is of primary concern to Samabe Bali The unauthorized use of Unmanned Aerial Systems (UAS), including, but not limited to, drones and radio controlled aircraft and devices, by the public, employees or guests is strictly prohibited at Samabe Bali
This prohibition on drone use extends to any drones launched or operated from and in the Resort property, as well as drones launched from any property outside of the Resort boundaries.
Any violation of this policy may cause confiscation of the equipment. Violators will be liable for any damages, including but not limited to, physical or personal injuries, property damage, damages for violations of privacy, regulatory fines and legal fees