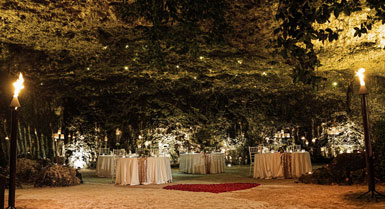 Shared Cave Dining
Stellar cuisines, unique ambiance and impeccable beach view, Samabe Cave Dining is a proof that you can find everything in one scene. Located inside the cave that stretches across the white sandy beach is giving a different experience to our diner.
It's a delightful way to end your night.
(Based on availability and valid for minimum of 3 nights Unlimited Privilege stay)
All Inclusive guests who staying less than 3 nights can participate with additional charge USD 100 nett per person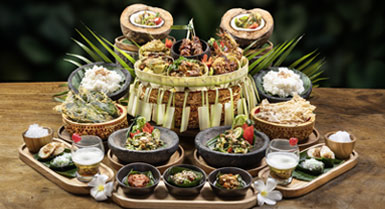 Rijsttafel Dinner
Rijsttafel Dinner is a medley of exquisite Indonesian meal inspired by the inland Dutch during the colonial era. It is used to serve some of most well-known local cuisines at one time that specially prepared only for Dutch officials and they can impress their family or friend from overseas.
At
Rempah-Rempah Restaurant,
our Executive Chef will present 10 Authentic Balinese Degustation Menu It is truly culinary escapade!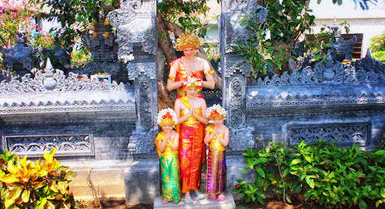 Balinese Costume
You may have seen a lot of Balinese people still wearing their traditional attire whenever the ceremony or event are appening or even on daily basis. It depicts that Balinese culture is still preserved until now. Every region in Bali has their own style and is differentiated into men and women.
For those who love to have pictures in Balinese costume as a remembrance, Samabe Bali Suites & Villas provide them what they need. The butler will assist them to dress up, and this luxury Bali resort provides photographer to take the pictures in the resort area.
24-hour in advance reservation is needed.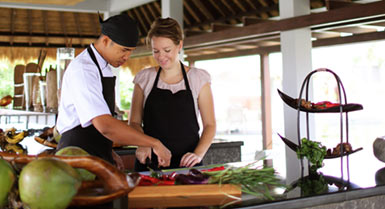 Balinese Cooking Class
Balinese food presents distinct taste with special spices. In Balinese Cooking Lesson, the chef will share the recipe and procedure how to cook authentic dishes. The kitchen for this activity is designed with Balinese touch.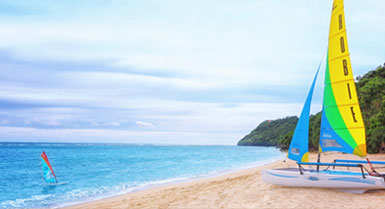 Catamaran Picnic
Enjoy 45 minutes of private catamaran sailing, equiped with a thrilling doughnut buoyancy ride, swim in the depth of the ocean, and finished with a bottle of sparkling wine.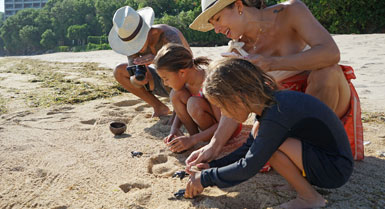 Turtle Release
Releasing baby sea turtles is such a moving and powerful experiences. To safeguard the sea turtles, they're released at sunrise or sunset. This helps protect them from predators.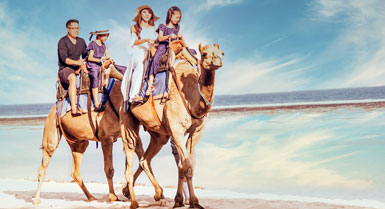 Camel Ride at the Beach
Enjoy a new experience by riding the camel and enjoying the beach view. Strolling along the beach in Bali on a camel will definitely be an unforgettable experience for you.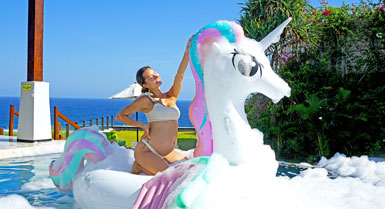 In-Villa Pool Foam Party
Be ready to get wet and have lots of foam at your private pool villa. Enliven your day with a stream of foam and up beat music.
Get up and have fun with the foam!
*Note: Not available in Two Bedroom Penthouse Pool Villas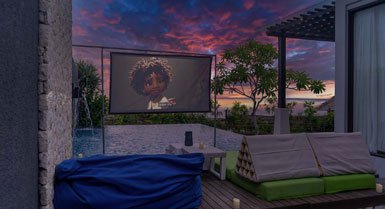 In-Villa Movie Night Under the Stars
Cinema set up at your pool-side, and followed with al-fresco Room Service meal under the starry night sky at the privacy of your own villa
*Note: Not available in Two Bedroom Penthouse Pool Villas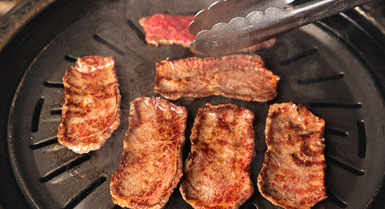 In-Villa BBQ
Don't feel like leaving your villa to go out for dinner? Indulge in a private BBQ in the comfort of your pool villa with your loved ones.
*Note: Not available in Two Bedroom Penthouse Pool Villas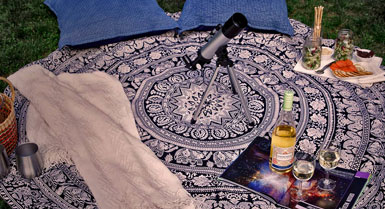 Romantic Stargazing
A telescope set up in your villa garden with some pillows and bottle of sparkling wine for you and your couple to enjoy an evening of romantic stargazing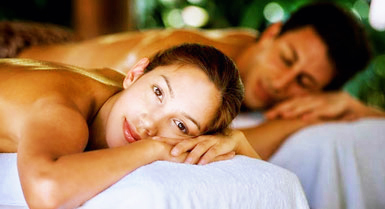 60 Minutes Massage
Find your balance inside and out by experiencing 60 minutes massage in the privacy of your suite or villa is available from noon until 20.00 hour for adult and 30 minutes for children.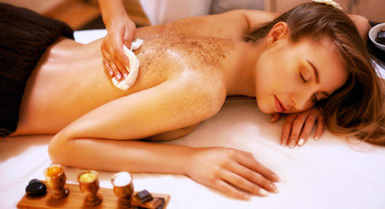 Body Scrub
60 minutes body scrub at the Galangal spa with the benefits of exfoliating and cleaning the skin to remove toxins and dead and dull skin, stimulating blood circulation and helping skin regeneration.
* for adult only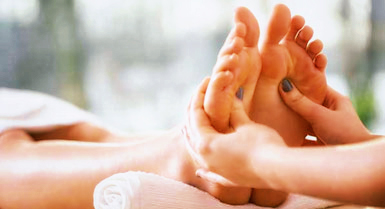 Foot Reflexology
30 minutes of sunset foot reflexology at the pool side area (if weather permitted) This may help to reducing stress and bringing balance to the body, energy, and mind.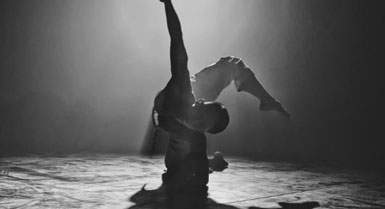 Private Dance Class
with the choices of :
ZUMBA
HIP-HOP DANCE
SALSA DANCE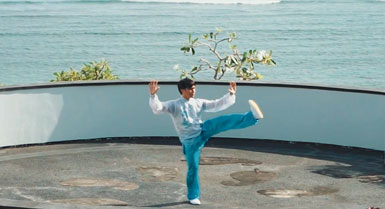 Private Taichi Class
with the choices of :
TAOLU - One of the reasons is to develop body awareness.
QIGONG - Breathing exercises
Private Yoga Class
with the choices of :
HATHA YOGA
VINYASA YOGA
YIN YOGA
YIN YANG YOGA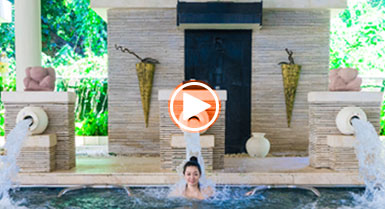 Thalasso Bali - Aquamedic Pool
Experience the sensation of plunging into a 100% pure seawater pool heated to 38 degrees with a water station massage and exercise bar. This reduces excess cellulite and improves your muscle tone, flexibility and circulation through a series of aquatic leg exercise. Feel the force of the seawater massaging your feet, lower back and shoulders under jet streams and pounding waterfalls or simply relax on an underwater bed as micro jest revive your body with an effervescent massage.
Operation Hours
The Aquamedic Pool is available every Friday, Saturday, and Sunday from 12.00 to 18.00 hours.
Location:
Within the Mirage Resort in Tanjung Benoa.
Please visit:
thalassobali.com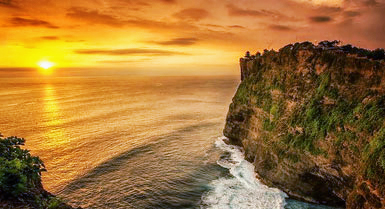 Shared Sunset Tour to Uluwatu
on every Tuesday, Thursday, Friday and Sunday. Departure time from the lobby is 16.00 hours and will be back at the resort at 19.30 hours (Max. 2 Couples)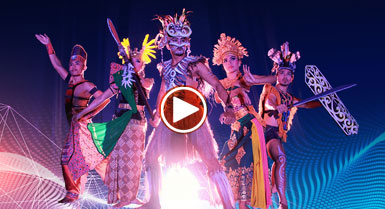 Devdan Show
at Bali Nusa Dua Theatre

Explore the genuine heritage and beauty of Indonesia with the contemporary songs and dances, accented by dramatic and thrilling action. This mega production is a

"must see"

show. Truly a

"once in a lifetime experience"

.

Please visit:

devdanshow.com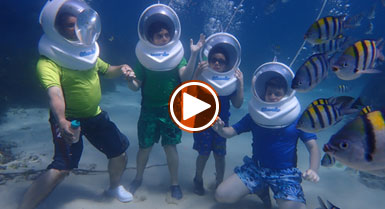 Sea-Walker
Bali Sea Walker takes you to the amazing underwater world! It allows you to experience the safe underwater adventure in a simple way.
Available during the respective operation hours only (Every Friday is closed) and is depend on the ocean condition and 24-hour advance reservation.
The participants should be 7-70 years old, Those who have ear or lung problems and other respiratory diseases as of chronic sinus conditions or ear surgery problems are not allowed to dive
Five Important keyword about Sea walker

Safe - Our instructors are always with you!
Easy - Just breathe normally like what you are now doing!
Fantastic - Witness the underwater life!
Simple - Just need to bring your swimsuit!
Comfortable - Face does not get wet! So you can keep the glasses and make up on!

Tour information

Duration of tour
1.0 - 1.5 hours from and return to Samabe
Short Briefing
10 - 15 minutes
Transfer Boat Ride
10 minutes/way
Diving Time:
20-25 min including photo session (purchasing photos at separate charges)
Depths
3 – 5 m and sand bottom with coral rock and many species tropical fishes

Questions and Answer

Q

: Do I need to put on scuba weights?

A

: Seawalker helmet is specially designed with certain weight to maintain the balance, so, there is no need to put additional weight. If there is an emergency, you can't swim up easily to the surface.

 

Q

: If I fall in the sea, will the water flood the helmet?

A

: You can control the helmet with your own hands to maintain the balance, so that you will not fall easily.

 

Q

: How does the helmet supply the air for me to breathe?

A

: Seawalker provide air compressor on the pontoon to supply unlimited air. You can dive on your check-in date without feeling tired. This is much more different between scuba tanks.

 

Q

: What will happen if there is a problem with air compressor?

A

: Nothing will happen to you. You have 20 liter air in your helmet already, so if all air system shutdown, you are still able to breathe. Seawalker has emergency scuba tank on the pontoon which always attaches to the air supply. This air is sent automatically to your helmet when you open the valve. Our diving courses are also designed with these considerations.

 

Q

: How deep can I dive?

A

: You can dive as deep as a scuba diving, but for your safety, we suggest to dive maximum 5m

 

Q

: Do I need to prepare special shoes for under water walk?

A

: No, we have special shoes for you. You don't need to prepare anything! Just put on the swimsuit.

 

Q

: Who will assist me underwater?

A

: Our professional instructors will assist you from the beginning to the end

 

Q

: How do I walk underwater?

A

: We use a special guide bar which helps everyone to stay together.

 

Q

: Does Seawalker have any minimum number of person?

A

: Minimum number of persons for Seawalker will be 2 pax and maximum 6 pax each time

 

Q

: What should I bring?

A

: Swimsuit, towel, sunscreen, and dry clothes