The Celebration of the Independence Day in Indonesia
Bali, 7 September 2015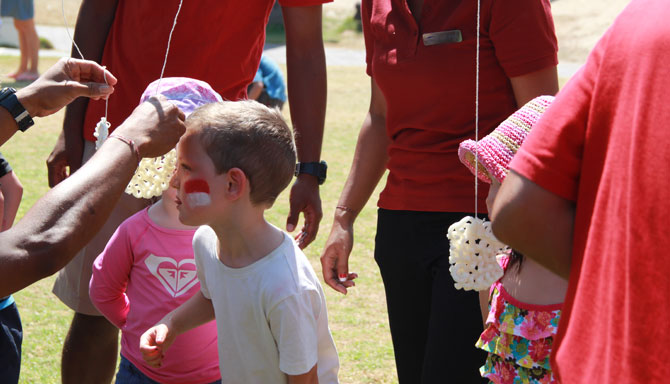 70 years ago on 17 August 1945, the first president of Indonesia, Soekarno, proclaimed the freedom of the country over the occupation of Netherland. Now, 17 August is celebrated as the Independence Day of this country. Indonesian people have their own way to honor the day.


Flag Ceremony
The students, government, and employees laud the day with flag ceremony. They have to stand on a field, sing the Indonesia anthem, re-read the proclamation text firstly declared by Soekarno for 30 minutes.
Unique Competitions
The competitions on Indonesian day are quite unique, such as: a) sack race- the participants are asked to put their feet in sacks, and they have to jump to the finish line, the first person arrives on the finish line is the winner, b)eating crackers, the hands of the participants are tied behind their back, and they have to eat up the crackers hung in front of them without using the hands.
How about your country? What do the people do to celebrate the Independence Day?
Samabe Bali Suites & Villas offers 81 suites & villas with ocean view from the top of Nusa Dua cliff. It introduces the concept of all inclusive with unlimited food and beverages, Samabe Signature Activities, afternoon tea in suite/villa, airport transfer for minimum 3 night stay. For further information, please visit
www.samabe.com