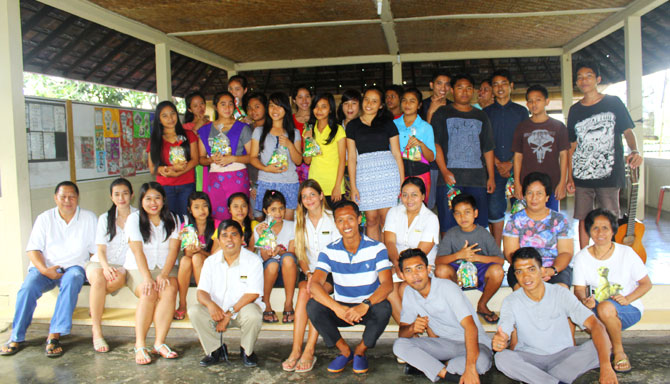 Samabe Bali team and the children from the orphanages
To share the joy of its 2nd anniversary, Samabe Bali Suites & Villas visited Salam Orphanage in Tabanan on June 2, 2015. This all inclusive Bali resort team was welcomed by the kids and the orphanage board with traditional dance from Bali, and a choir singing a popular Indonesian song. The performances showed that the orphanage did a great job in training skills to the children. "It was touching, we almost shed our tears" said Mr. Tettysianus Loelan, the Human Resources Manager. The donation consisted of daily needs, clothes, and many others.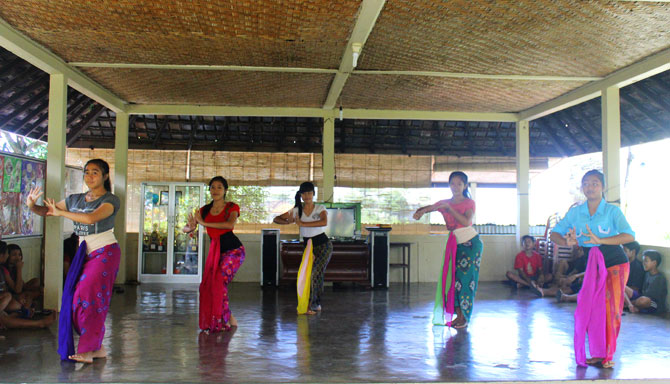 Gurat Wangi dance as the welcoming dance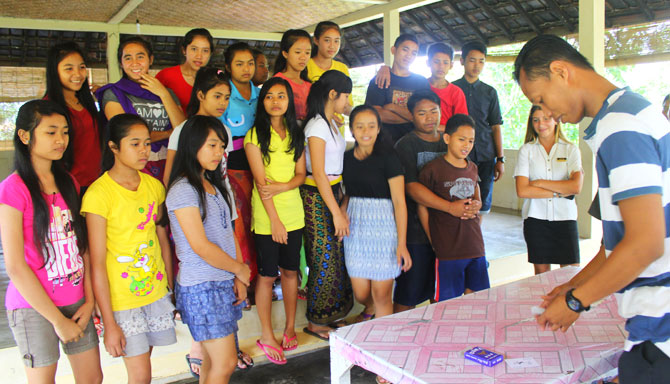 Magic Show from Mr.Irul, Recreation Manager of Samabe Bali Suites &Villas
Salam Orphanages accommodates 40 children with an equal number of boys and girls. Firstly built in 1979, Salam is targeted for those who still study in elementary school to senior high school. "Even the person is 20 already, if he still studies in Senior high school, we are glad to assist him" said Mr. Rus Alit, the headmaster of the orphanage.
Samabe Bali Suites & Villas is a beachfront
situated on the cliff of southern Nusa Dua. It features an ingenious all inclusive package allowing the guests experiencing the whole luxury the resort presents.