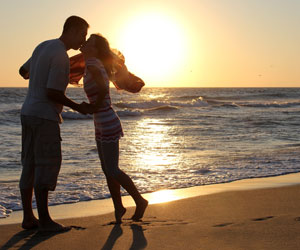 Samabe Bali Suites & Villas, opening in the first half of 2013, is launching its Opening Special Deal in the delight of welcoming our first guests. We offer 20% discount for a stay of minimum 3 nights up to 5 nights. Or, stay longer and you will receive a better value! We offer 25% discount for a stay of 6 nights or more.

This Opening Special Deal is inclusive of the accommodation with Limited Privileges (Standard Benefits), for the followingperiods of stay:
1 February – 31 July 2013
1 September – 27 December 2013
11 January –  31 March 2014
Book your luxury escape with this Bali all-inclusive resort now, and enjoy this special offer.
Conditions
The discount is not applicable for Unlimited Privileges (Luxury All-Inclusive). Unlimited Privileges benefits are paid on nightly basis as surcharges (USD 120++/pax/night for adults, or USD 60++/pax/night for children between 4 to 11 years of age).
Samabe Bali Suites & Villas
 is a 5-star world-class beachfront resort uniquely situated on top of the cliffs of southern Nusa Dua, boasting magnificent, uninterrupted views of the Indian Ocean. It offers a whole new all inclusive concept of luxury called "Unlimited Privileges." The benefits include a full gamut of premium meals and beverages, 24-hour butler service, a wide selection of signature activities, entertainment, spa treatments, return airport limousine transfers, and more. The resort features 81 suites and villas, 2 restaurants & 2 bars, a glass wedding chapel and other outstanding venues. At Samabe guests are invited to uncover the ancient secrets of Balinese culture with a whole host of leisure endeavors. 
Samabe Bali Suites & Villas is member of Samabe Leisure, a collection of resorts, spa and theatre. Samabe Leisure features Grand Mirage Resort & Thalasso Bali, Club Bali Mirage, Samabe Bali Suites & Villas, Thalasso Bali, and Bali Nusa Dua Theatre.