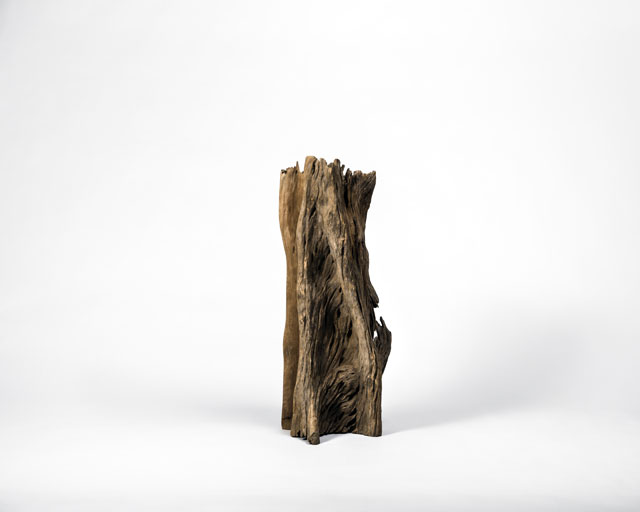 Artwork : Credit : Martin Puddy
Ambiance & portrait picture :
www.alina-vlasova.com
Nusa Dua, 11 February 2016- Samabe Bali Suites & Villas will host the exhibition of the wooden sculptures on Javanese teak roots called "Lifetime" created by the talented artist, Mickael Obrenovitch on 7 March - 7 September 2016 all over Te.Ja.Co and Hospitality Lounge area.
Mickael Obrenovitch is a 37 year-old French sculptor with strong passion to wood. After completing his studies on Applied Art & Design, he worked in an advertising agency. Making use of his rich experiences on digital marketing and advertising, he introduces his art all over the world.
As Edward de Bono said "Creative involves breaking out of established patterns in order to look at thing in a different way", Mickael shapes the wood differently, away from the typical wood statues. He attempts to visualize his perception on the meaning of life through all his sculptures. His "Lifetime" collection that is made from 200-year-old teak wood has been exhibited in luxury hotels in Bali.
Being an artistic luxury resort, Samabe Bali Suites & Villas carefully selects the artwork showcased in the area, and Mickael's style of sculpture is believed to match the imposing bar and lounge of Samabe Bali Suites & Villas. Samabe Bali Suites & Villas has been serving the luxury travelers since July 2013. It is blessed with a beach view from atop Nusa Dua cliff. Featuring luxury all inclusive called "Unlimited Privilege", Samabe Bali Suites & Villas offers unlimited food and beverages, Samabe signature activities, and more. The detailed service and facilities can be found on
www.samabe.com