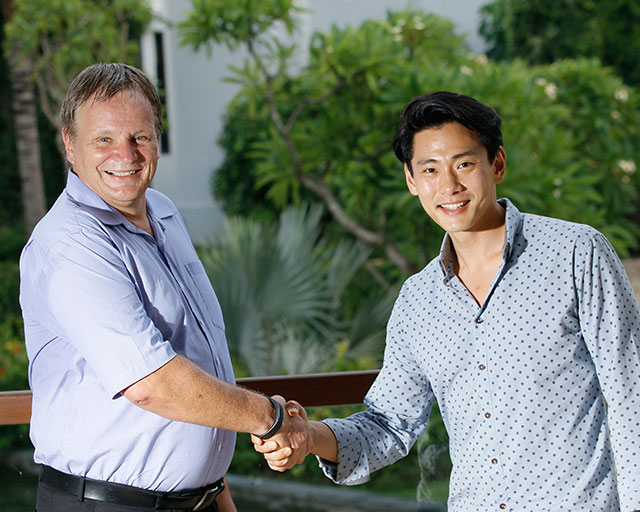 Mr. Teo Yoo and Mr. Ralf Luthe
Samabe Bali Suites & Villas had the honor to welcome the renowned Korean actors, Teo Yoo and Kang Ji Hwan, in February. Having "Island Dreamzzz" shooting agenda in Bali, these stars selected the luxury Bali villa to enjoy their leisure for a few days.
Kang Ji Hwan is famous as a senior actor starring Big Man, Lie to Me and other movies since 2003. He has stolen the spotlight among Indonesia ladies after his movie Lie To Me was showcased in one of Indonesian TV channels in 2015.While, Teo Yoo is considered a new star of which career is rocketing. The ability of speaking German and English language has brought him to Hollywood.
During the visit to Samabe, they have experienced an extensive selection of activities and facilities of Samabe Bali Suites & Villas from cooking class to hospitality lounge. Samabe Bali Suites & Villas is situated on the southern part of Bali, 30 minutes from the International Airport. Featuring 81 suites & villas with ocean view, the resort defines the romantic luxury resort in Bali. More information, visit
www.samabe.com