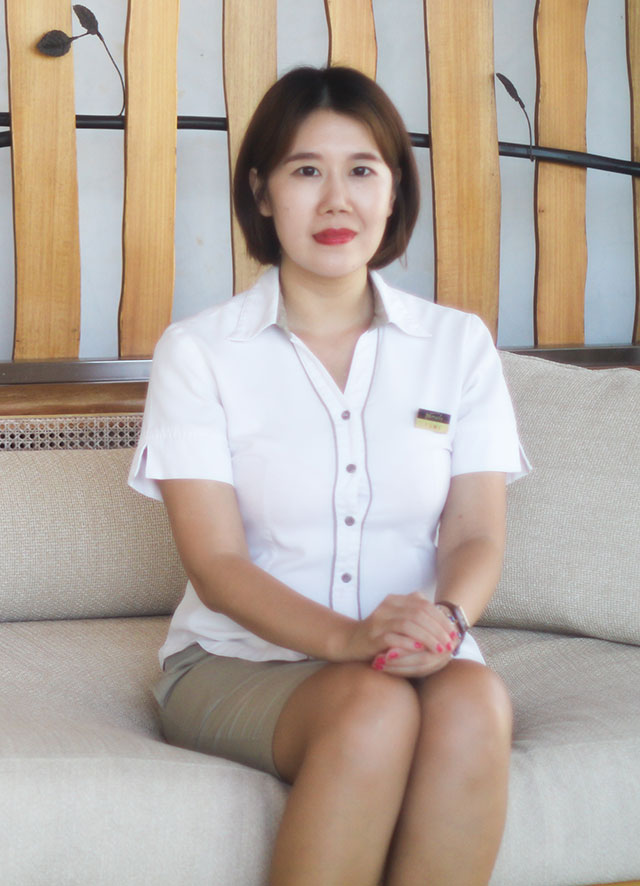 Samabe Bali Suites & Villas announced the appointment of Hyun Yumi as the new Front Office Manager starting August 2016.
The Korean-born woman joined Samabe Bali in 2014 as a Korean Guest Relation Officer (GRO) after her tenure in Costa Cruise, a prominent Asian cruise. This month, she is promoted to the Front Office Manager. Prior to her job as a children counselor in the cruise, she taught English which shows that she has excellent spoken and written English in addition to her mother language, Korean language. Yumi has graduated from Pu Kyung National University majoring in Korean Language and Litterature.
Yumi is confident that she can lead the Front Office team consisting youthful bell men and Guest Relation Officers to make sure that every guest will have memorable stay experiences at Samabe as well as inspiring them.
"Success is not just what you accomplish in your life, it is about what you inspire others to do."
, said Yumi.
"Yumi has the characteristics of an ideal leader for Front Office. I trust her to improve the skills of my Front Office team."
, said Ralf Luthe, General Manager at Samabe Bali Suites & Villas. Tucked away atop Nusa Dua cliff, Samabe Bali Suites & Villas offers luxury accommodation in a tranquil location. It introduces the concept of luxury all inclusive called "Unlimited Privilege" that includes 24-hour butler service, unlimited food and beverages, Samabe Signature Activities, and more. For further information, please visit
www.samabe.com