Samabe Bali Suites & Villas was recently recognized as World's Best Luxury Beach Resort by International Travel Awards. Its reaffirming the resort's dedication to create a distinctive and authentic luxury experiences to all the guests.
International Travel Awards is the pinnacle of achievement by a Hotels & Tourism companies, offering a great recognition for gaining the honor of guests and industry players from 120 countries, and by awarding hotels & hospitality service providers, as voted for by the consumers, travel & tourism trade professional and hospitality industry professionals across 100+ different categories. (Quoted from the official website https://internationaltravelawards.org/)
"We are truly thrilled to receive these noteworthy accolades, Samabe Bali Suites & Villas has set the standard for luxury and exceptional guest' experiences. By getting this award, it is triggered us to continue our commitment to always give the memorable service and facility to our guests" Commented Mr. Ralf Luthe, General Manager.
This award is now giving more impact towards Samabe Bali Suites & Villas, famously well known as the romance destination in the South of Bali and possesses series of the awards since first year the door is opened, the resort believes by positioning the property in the international level will take the resort beyond the boundaries of industry excellence.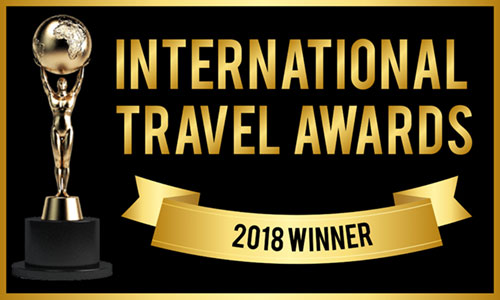 About Samabe Bali Suites & Villas
Samabe Bali Suites & Villas, a luxury all inclusive resort, sits atop of the southernmost cliff of Nusa Dua. Introducing a new concept of all-inclusive package called "Unlimited Privilege", it offers unsurpassed luxury with unlimited food and beverage, Samabe Signature Activities, high quality amenities and facilities through its 81 suites & villas, private service from seasoned butler, and more. Samabe Bali Suites &Villas takes a stab at highlighting its guests' vacation in Bali.