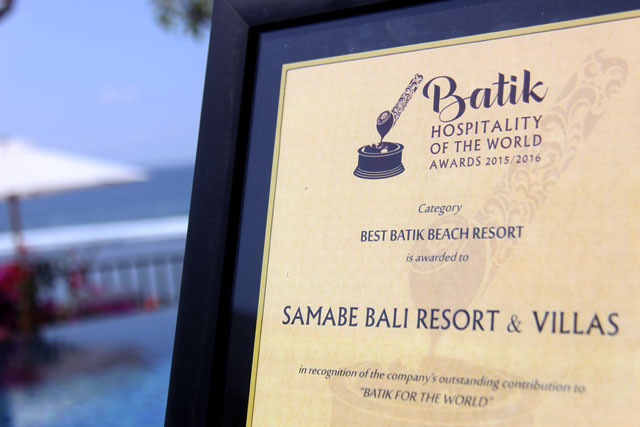 Batik Hospitality of the World Award 2015/2016
Samabe Bali Suites & Villas adds one more award in its recognition list in this year as the Best Batik Beach Resort. The award is granted by the Sevenfold and Luxury Themed Hospitality on 1st October 2015 to welcome the Batik day. The awarding night took place in a restaurant in Kuta area.
Having a chance to meet Mr. Arief Gunawan, the initiator of this award, Samabe team questioned the innovative idea of this award "I am a fan of Batik, and I would like to honor resorts and restaurants maintaining the heritage of Indonesia, and one of them is Samabe Bali Suites & Villas", said the Javanese-born man. This year is marked as the first year of Batik Award, and in the following months, Mr. Arief will keep inspecting hotels & restaurants in Bali to choose the next winners.
"I am really honored to have been granted this award. It was a surprise for me to learn our concern on culture is awarded" said Mr. Ralf Luthe, the General Manager of Samabe Bali Suites & Villas.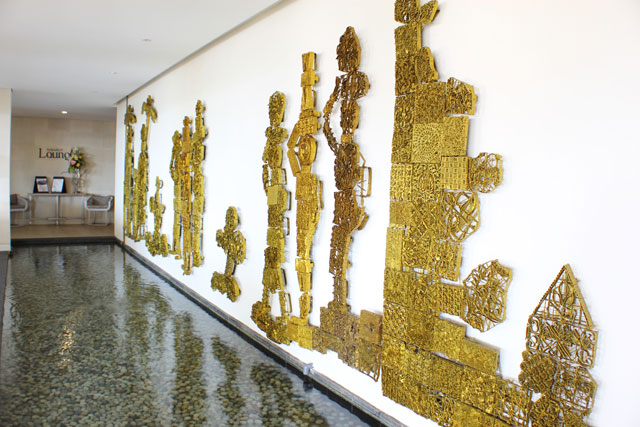 Combination of different batik stamps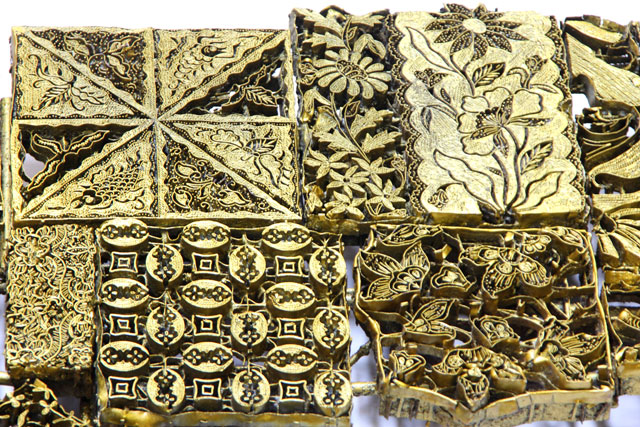 Batik stamps as decoration of the resort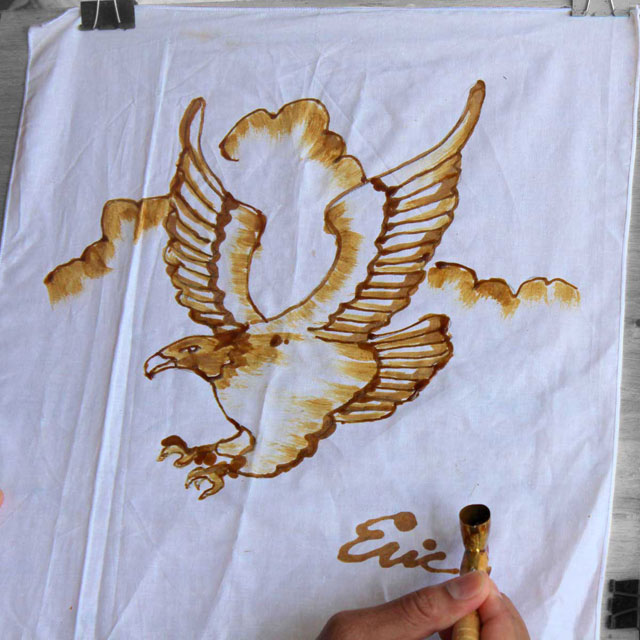 Batik class of Samabe Bali Suites & Villas every Monday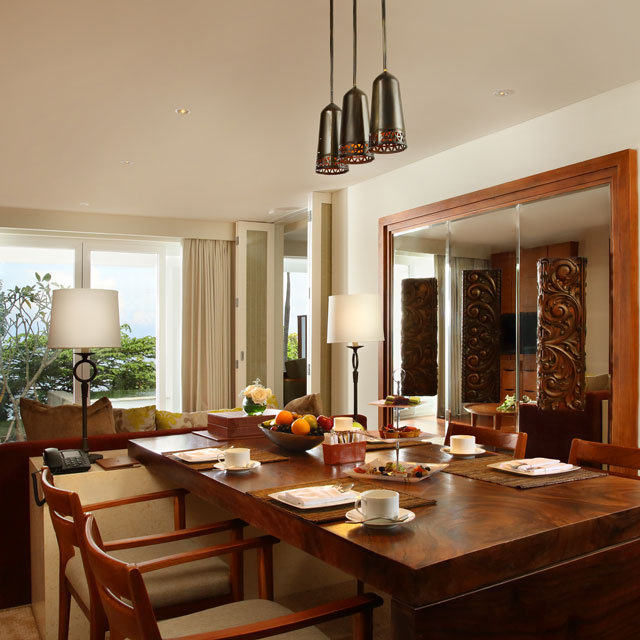 Batik lies in the details of Samabe
Samabe Bali Suites & Villas stands on 8-hectare land with 39 suites and 32 villas. Situated on the southernmost cliff of Bali, it offers an impeccable view to the white sand beach and turquoise water of the ocean. More information, please visit
www.samabe.com